Herbie Introduces "Subscribe and Save" for your favorite CBD products!
HERBIE SUBSCRIPTIONS ARE FINALLY HERE!
We have always wanted to add subscriptions for our products and WE'VE FINALLY DONE IT!
You can now create a subscription for our gummies, oils and topicals that will re-order from as little as every 2 weeks, to every 1 month, 2 months or 3 months! It's easy peasy!
Creating a subscription MAKES CENTS too!
Every subscription receives a 25% discount!
Every subscription receives FREE shipping!
You can skip, pause or cancel at ANY time!
CHECK IT OUT!
Just tap the Subscribe and Save button on your favorite gummies, oils or topicals:
Then select which subscription plan works best for you and how many you'd like to order each time: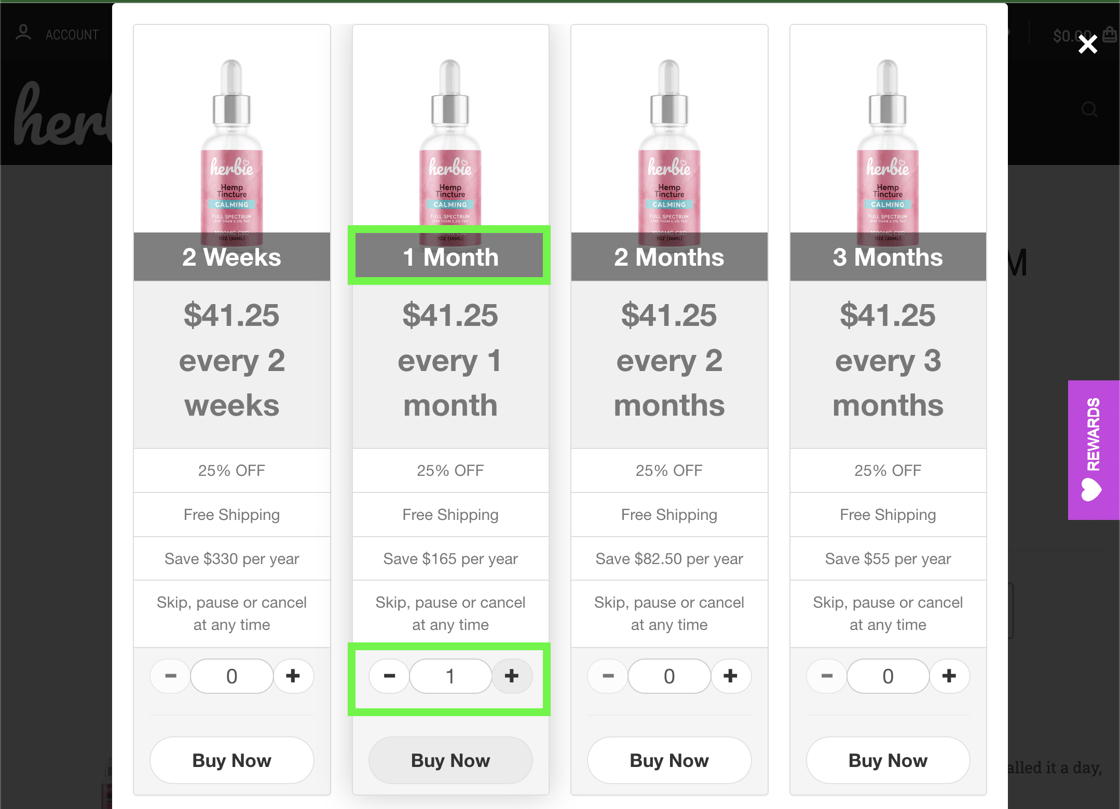 Create an account and you'll be able to easily manage your subscriptions. You can skip, pause or cancelany of your subscriptions at any time!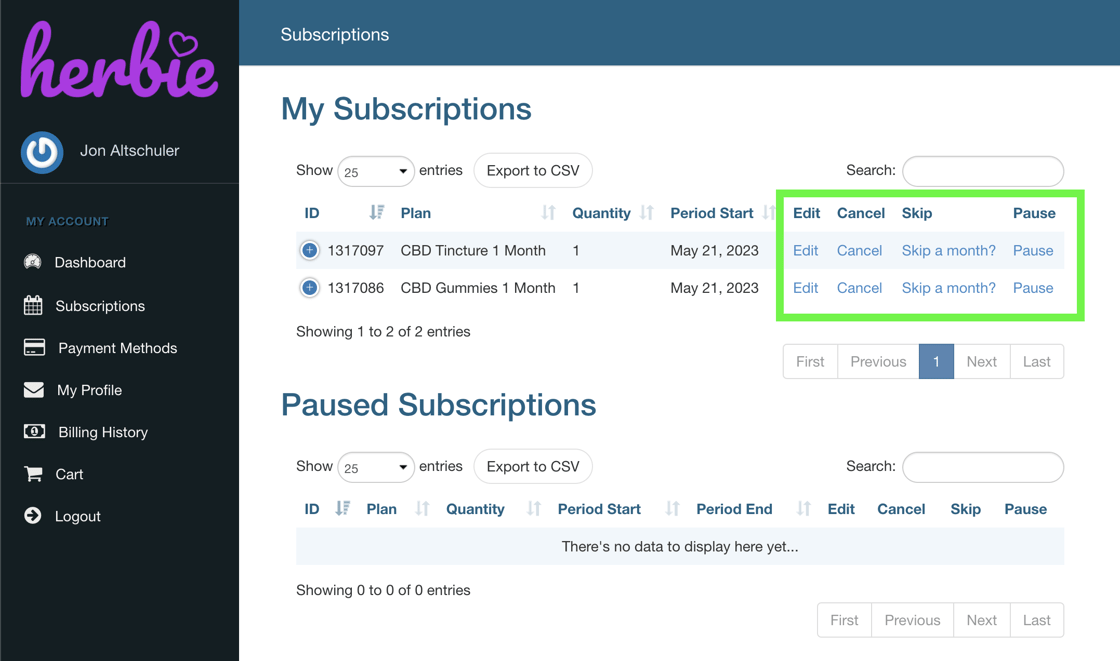 DID WE MENTION THE 25% DISCOUNT AND FREE SHIPPING?!?
Try it out and let us know what you think! We can't wait to hear from you!